Hot in Security Blogs/Talks:
HOT IN Security Blogs/Talks THIS WEEK!
HOT IN Security Blogs/Talks THIS MONTH!
HOT IN Security Blogs/Talks THIS YEAR!

It's important to learn safe coding practices. As developers, we want people to love our products and happily pay to use them. We also wa...
New

Securing our apps is our responsibility as developers. We are the custodians and the guardians of our user's data. We met up again with M...
New

We get a glimpse into the EEF's Security Working Group with Bram Verburg. We learn about existing resources available to the community an...
New

We go deeper on the Sobelow library, a security-focused static analysis tool for Elixir and Phoenix apps. We talk with Griffin Byatt, the...
New
HOT IN Security Blogs/Talks THE LAST THREE YEARS!

I had a bit of a mini-adventure following Sobelow's advice on adding a CSP to a Phoenix App. If you want to follow along, or want to add ...
New

What is Firestore? Firestore is one of many products in the Firebase product line. Firestore is a document-based NoSQL database. Firebas...
New

In episode 81 of Thinking Elixir, we talk with Digit and Quinn Wilton about the Burrito project. It wraps up Elixir to a single binary, e...
New

Malicious hackers have been exploiting a vulnerability in fully updated versions of macOS that allowed them to take screenshots on infect...
New

A previously undetected piece of malware found on almost 30,000 Macs worldwide is generating intrigue in security circles, which are stil...
New

Going Bark: A Furry's Guide to End-to-End Encryption. Governments are back on their anti-encryption bullshit again. Between the U.S. Sen...
New

Hardware Security and Biometrics System Security Encryption and Data Protection App Security Services Security Network Sec...
New

Executive Summary TCC is meant to protect user data from unauthorized access, but weaknesses in its design mean that protections are eas...
New

https://proandroiddev.com/modern-android-security-development-f84796824cea So as I always say StackOverflow cannot be trusted blindly: ...
New

In episode 93 of Thinking Elixir, we talk with Michael Lubas about protecting our Phoenix applications from common automated bot attacks....
New
Security
"Our portal about all things security related."
Security Events (WIP)
64 days remaining
Las Vegas
June 13, 2020
183 days remaining
Rio de Janeiro
October 15, 2020
289 days remaining
Chicago
Feb 25, 2021
Similar Portals
Get money off!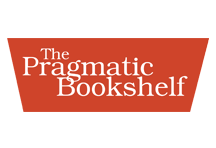 The Pragmatic Bookshelf
35% off any eBook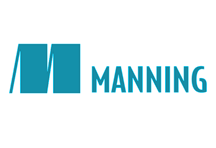 Manning Publications
35% off any item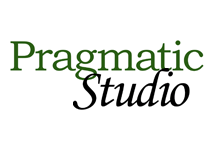 The Pragmatic Studio
20% off any course
Simply use coupon code "devtalk.com" at checkout. Where applicable this coupon can be used for an many items and as many times as you like! Devtalk Sponsors
Similar Portals
Devtalk Sponsors