HOT IN Security Other THIS WEEK!
HOT IN Security Other THIS MONTH!

Apple loses copyright battle against security start-up Corellium. Apple lost its copyright lawsuit against Corellium, a small security r...
New

Senators issued satellite phones, offered demonstrations on upgraded security devices. Senate Sergeant at Arms Karen Gibson said the pho...
New
HOT IN Security Other THIS YEAR!

Process injection: breaking all macOS security layers with a single vulnerability. If you have created a new macOS app with Xcode 13.2, ...
New

Apple's macOS Ventura | 7 New Security Changes to Be Aware Of. With macOS 13, Apple have made some bold and potentially disruptive chang...
New

Users of some models of iPhone, iPad and Mac are being urged to run "important" security update.
New

Objective-See: Tools. Free, open-source tools to protect your Mac
New

Open Cybersecurity Schema Framework. Open Cybersecurity Schema Framework has 4 repositories available. Follow their code on GitHub.
New

Apple intros "extreme" optional protection against the scourge of mercenary spyware.
New

Featuring the Solarium Commission, Carnegie Mellon, and a Singapore conference.
New

Think you're too smart to be fooled by a phisher? Think again.
New

TikTok is "unacceptable security risk" and should be removed from app stores, says FCC. According to the FCC commissioner, TikTok being ...
New

Execs "weaponized eBay security department" over news reports the CEO disliked.
New

The tech giant's boss says he'd rather see the app blocked than weaken encryption under proposed laws.
New

TikTok announced today that its head of global security, Roland Cloutier, is stepping down effective September 2. Cloutier will be replac...
New

You can't solve AI security problems with more AI. One of the most common proposed solutions to prompt injection attacks (where an AI la...
New

Security Principles: Addressing underlying causes of risk in complex systems. On December 14th, 2022, in collaboration with technologist...
New
HOT IN Security Other THE LAST THREE YEARS!

2020 has seen a significant uptick in the number of companies looking at adding Digital Wallets and tokenization to their offerings. On o...
New

The new Quantum Internet: This will be a parallel internet to the one we use today with the goal of making virtually impossible to eye...
New

We engineered a wearable microphone jammer that is capable of disabling microphones in its user's surroundings, including hidden micropho...
New

As part of our continued goal of helping developers provide safer products for businesses and consumers, we here at McAfee Advanced Threa...
New

Our Solo v2 launch is official!. Our Kickstarter campaign for our next generation of Solo products launches on January 26th. To > ge...
New

It's been nearly 10 years since Arm had first announced the Armv8 architecture in October 2011, and it's been a quite eventful decade of ...
New

Engineers at Cloudflare and Apple say they've developed a new internet protocol that will shore up one of the biggest holes in internet ...
New

Millions of British people are using their pet's name as their online password, despite it being an easy target for hackers, a survey has...
New

Welcome. This is a maintained technical guide that aims to provide introduction to various online tracking techniques, online id verific...
New

In an effort to make IT pros' jobs easier, Jack Wallen offers cybersecurity tips to end users–in particular, what not to do to keep compa...
New

Last summer, 580 cybersecurity researchers spent 13,000 hours trying to break into a new kind of processor. They all failed. The hack at...
New

Container security best practices: Ultimate guide - Sysdig. Container security best practices include the full component stack used for ...
New
Security
"Our portal about all things security related."
Security Events (WIP)
64 days remaining
Las Vegas
June 13, 2020
183 days remaining
Rio de Janeiro
October 15, 2020
289 days remaining
Chicago
Feb 25, 2021
Similar Portals
Get money off!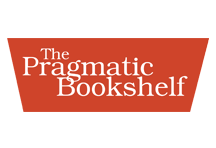 The Pragmatic Bookshelf
35% off any eBook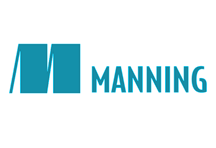 Manning Publications
35% off any item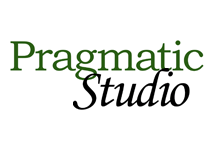 The Pragmatic Studio
20% off any course
Simply use coupon code "devtalk.com" at checkout. Where applicable this coupon can be used for an many items and as many times as you like! Devtalk Sponsors
Similar Portals
Devtalk Sponsors