Latest

Why yet another programming language? Because there's currently no high-level programming language for writing stateful software that I'm...
New

A Linux Kernel Module written in Scratch (a visual programming language for kids). Seriously. Someone did this. Because… why not?
New

Raspberry Pi Pico W: your $6 IoT platform - Raspberry Pi. Today, we're launching three new members of the Raspberry Pi Pico family: Rasp...
New

Atlassian is 20 years old and unprofitable — the market has its valuation all wrong, says Adam Schwab. Atlassian has somehow become the ...
New

Unity is laying off hundreds of employees. The popular game engine platform is cutting costs.
New
This Week's Hottest

Hacking a Samsung Galaxy for $6,000,000!?. With the promise of up to $6 million worth of Bitcoin locked on this Samsung Galaxy phone, it...
New

Code vs. No-Code. There was a conversation on Twitter this week that helped to clarify my thinking about something, and I wanted to shar...
New

Hi everyone! I bought this domain name when I was planning to create a website like ElixirSchool.com, but that didn't ever happen. Now ...
New

For the first time in almost 2 decades, Sony announced non-professional monitors.
New

Router-stalking ZuoRAT is likely the work of a sophisticated nation-state, researchers say.
New

GitHub - mattermost/mattermost-server: Mattermost is an open source platform for secure collaboration across the entire software developm...
New

How we built a $1M ARR open source SaaS. We've reached a significant milestone of $1 million in annual recurring revenue (ARR) with Plau...
New

The bZ4X is the Japanese motor industry giant's first mass-produced all-electric vehicle.
New

Hardening macOS. Quick and easy guide for securing macOS systems, for both laymen and security enthusiasts. Last updated for Monterey (1...
New

Higher-capacity versions of the new MacBook Pro don't seem to be affected.
New
This Month's Hottest

The CI/CD service was first announced a year ago at WWDC 2021.
New

The tech giant is accused of secretly slowing down the performance of older models.
New

Comparing a Voxel Game in F# and Rust. I recently ported Robocave from F# to Rust as a way to learn and experiment with Rust. The game i...
New

Using a catch-all domain is a mistake. After about a decade of dealing with this madness, surely it's been worthwhile? No, not really.
New

The DDoS arms race shows no signs of slowing down.
New

When you use Rust, it is sometimes outright preposterous how much knowledge of language, and how much of programming ingenuity and curios...
New

New

Bringing page transitions to the web. Native apps often feature transitions between states that both look great and help communicate the...
New

SolidJS: Past, Present, Future. The one thing that surprises new people about SolidJS is just how long I've been working on it. It compl...
New

Relearning to Learn Many years ago, I took a test. It was the first step of our "Learning to Learn" class. After answering a series of mu...
New

GitHub - codic12/worm: A dynamic, tag-based window manager written in Nim. A dynamic, tag-based window manager written in Nim - GitHub -...
New

Ad-tracking by some hospitals may violate federal law protecting health data.
New

I've always wanted to build a text editor. I've played around before with trying to modify existing editors like codemirror. But ultimate...
New

[Speakers sought] Got something to share? Fancy yourself as a thought leader? Agile India 2022 (Sept 22-24) is now accepting proposals fo...
New

Samsung Busted For Cheating TV Test Benchmarks. Modern reviewers put modern televisions through a gamut of different tests to determine ...
New
This Year's Hottest

Saw this on TikTok of all places! :lol: Anyone heard of them before? Lite:
New

Hi folks, I don't know if I saw this here but, here's a new programming language, called Roc Reminds me a bit of Elm and thus Haskell. ...
New

A few weeks ago I started using Warp a terminal written in rust. Though in it's current state of development there are a few caveats (tab...
New

If you get Can't find emacs in your PATH when trying to install Doom Emacs on your Mac you… just… need to install Emacs first! :lol: ...
New

I think for now VsCode is getting very much goody at developer side, even thou sublime text 4 is faster . But if Onivim take these two an...
New

GitHub - hlissner/doom-emacs: An Emacs framework for the stubborn martian hacker. An Emacs framework for the stubborn martian hacker - G...
New

I am thinking in buying one as the second monitor for my Thinkpad while I am travelling: Anyone has experience in using on...
New

In recent months I use Go for the implementation of Proof of Concept in my leisure time, partly to study of Go programming language itsel...
New

Rails is not written in Ruby. I'm born and raised in Kraków, a beautiful city in Poland, maybe you've heard about it, maybe you've even ...
New

This is going to come across as a rant, so I'll do my best to refrain from blaming any one project or source and just make a generalized ...
New

Hi, it's Takuya. I use Neovim to develop my app called Inkdrop. Recently, I've got some updates for my Neovim setup since I've published ...
New

I've been watching Prag Dave's Elixir course and I noticed he uses tree: Tree is a recursive directory listing program that produces a ...
New

I love my Kindle Oasis for reading, but unfortunately it's not great for technical books as you often need to click on a link or do a qui...
New

Do we have any digital nomads here? Anyone fancy it? If so, which countries would you consider? I've been toying with the idea for a wh...
New

Rocket is a web framework written in Rust. It provides a concise API and is opinionated and feature-rich beyond what you would typically ...
New
Hottest Threads From The Last Three Years

I ended up cancelling my Moonlander order as I think it's just going to be a bit too bulky for me. I think the Planck and the Preonic (o...
New

Reading something? Working on something? Planning something? Changing jobs even!? If you're up for sharing, please let us know what you'...
New

Bought the Moonlander mechanical keyboard. Cherry Brown MX switches. Arms and wrists have been hurting enough that it's time I did someth...
New

I've been hearing quite a lot of comments relating to the sound of a keyboard, with one of the most desirable of these called 'thock', he...
New

There's a whole world of custom keycaps out there that I didn't know existed! Check out all of our Keycaps threads here: https://forum....
New

Hello everyone! This thread is to tell you about what authors from The Pragmatic Bookshelf are writing on Medium.
New

Hello Devtalk World! Please let us know a little about who you are and where you're from :nerd_face:
New

No chair. I have a standing desk. This post was split into a dedicated thread from our thread about chairs :slight_smile:
New

If it's a mechanical keyboard, which switches do you have? Would you recommend it? Why? What will your next keyboard be? Pics always w...
New

Please tell us what is your preferred monitor setup for programming(not gaming) and why you have chosen it. Does your monitor have eye p...
New

This looks like a stunning keycap set :orange_heart: A LEGENDARY KEYBOARD LIVES ON When you bought an Apple Macintosh computer in the e...
New

poll poll Be sure to check out @Dusty's article posted here: https://forum.devtalk.com/t/an-introduction-to-alternative-keyboard-layouts...
New

Thanks to @foxtrottwist's and @Tomas's posts in this thread: Poll: Which code editor do you use? I bought Onivim! :nerd_face: ...
New

Do the test and post your score :nerd_face: :keyboard: https://monkeytype.com If possible, please add info such as the keyboard you're...
New
Our Community
Latest Jobs
General Dev Jobs
April 23, 2020
General Dev Jobs
November 05, 2021
General Dev Jobs
January 05, 2022
Devtalk Sponsors
Get money off!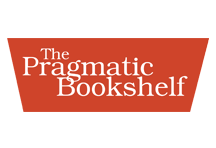 The Pragmatic Bookshelf
35% off any eBook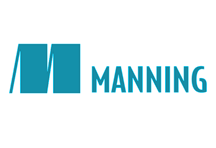 Manning Publications
35% off any item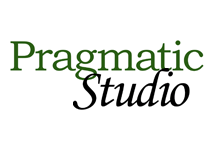 The Pragmatic Studio
20% off any course
Simply use coupon code "devtalk.com" at checkout. Where applicable this coupon can be used for an many items and as many times as you like!
Devtalk Supports Global Peace
Filter by:
Devtalk Sponsors