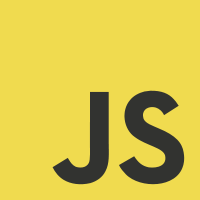 Latest JavaScript Threads

GitHub - riza/linx: Reveals invisible links within JavaScript files. Reveals invisible links within JavaScript files. Contribute to riza...
New

Monorepos in JavaScript & TypeScript. A tutorial how to use a monorepo architecture in frontend JavaScript and TypeScript with tools...
New

Combine Rails 7, TypeScript, Turbo, Stimulus, and React to build rich user interaction into your websites using the best of both server a...
New

JavaScript Containers. The majority of server programs are Linux programs. They consist of a file system, some executable files, maybe s...
New

GitHub - phoboslab/q1k3: A tiny FPS for js13k. A tiny FPS for js13k. Contribute to phoboslab/q1k3 development by creating an account on ...
New

Building a JavaScript Bundler. Learn the basics of building a JavaScript bundler.
New

pzuraq | Four Eras of JavaScript Frameworks. A blog about (mostly) computery things
New

Javascript Does Not Need a StringBuilder. Today I learned that Javascript does not need a StringBuilder for accumulating a large number ...
New

Kotlin/JS provides the ability to transpile your Kotlin code, the Kotlin standard library, and any compatible dependencies to JavaScript....
New

See them here: This thread was posted by one of our members via one of our news source trackers.
New
HOT IN JavaScript THIS WEEK!

GitHub - riza/linx: Reveals invisible links within JavaScript files. Reveals invisible links within JavaScript files. Contribute to riza...
New
HOT IN JavaScript THIS MONTH!

Monorepos in JavaScript & TypeScript. A tutorial how to use a monorepo architecture in frontend JavaScript and TypeScript with tools...
New
HOT IN JavaScript THIS YEAR!

I am new to programming. I started reading Eloquent Javascript 3rd Edition, as the book comes highly recommended as a good place for beg...
New

Use WebRTC to build web applications that stream media and data in real time directly from one user to another, all in the browser. ...
New

Delve into async features of JavaScript from ES2020 through ESNext. Start building custom asynchronous iterators and generators, and more...
New

This is going to come across as a rant, so I'll do my best to refrain from blaming any one project or source and just make a generalized ...
New

Happy Birthday to the @PragmaticStudio they're 16 years old! :partying_face: The @PragmaticBookshelf are also running an early Black ...
New

Data-Oriented Programming teaches you to design applications using the data-oriented paradigm. Yehonathan Sharvit Data-Oriented P...
New

00:00 The Year 2022 00:38 Web3 03:28 Metaverse 05:05 AI 06:22 Databases 07:31 JavaScript 09:58 Other Trends to Know WDYT - what wi...
New

Rust Is The Future of JavaScript Infrastructure – Lee Robinson. Why is Rust being used to replace parts of the JavaScript web ecosystem ...
New

Instead of pulling you into a library-specific magical world, CalDOM let you fully access the DOM directly while keeping the reactivity. ...
New

Hi all, With excitement we're sharing today that Vue.js is Wikimedia Foundation's official choice for adoption as future JavaScript fr...
New

What is the best course of front end (live webinars or recorded)? So I already have basic understanding of HTML CSS JS and React but I wa...
New

In this article, we will look at the fascinating evolution of graphics in browsers from the prehistoric days of the early browsers. We wi...
New

The proposal "Pipe operator (|>) for JavaScript" (by J. S. Choi, James DiGioia, Ron Buckton and Tab Atkins) introduces a new operator....
New

TinyBase. A tiny, reactive JavaScript library for structured state and tabular data.
New

JavaScript is a great programming language, but thanks to the fact that its initial release was built in only ten days back in 1995, coup...
New
HOT IN JavaScript THE LAST THREE YEARS!

Sprinkles of JS, or full frontend frameworks? What do you use and why?
New

Algorithms and data structures are much more than abstract concepts. Mastering them enables you to write code that runs faster and more e...
New

Billed as the ultimate rating of modern programming languages yet Python and Rust only gets two stars :rofl: but good news for erlang-eli...
New

Just like I did one on Tailwind some time ago, I am going to play with AlpineJS the next few days. It's a nice little JS framework that ...
New

Which WebAssembly language/s interest you? I just discovered AssemblyScript (portal | thread) which looks interesting! Here are some of...
New

Yes? No? If yes, how/in what way?
New

Here's a pretty good list of them: https://github.com/jashkenas/coffeescript/wiki/List-of-languages-that-compile-to-JS What's your favou...
New

I'm unit-testing some JS, with Jasmine, and I'd like to check our coverage. We're not using any front-end framework, nor much JS, so no ...
New

Hello! It's Jay Wengrow, author of A Common-Sense Guide to Data Structures and Algorithms. My book now has a supplemental website, where ...
New

Good API design means starting with the API-first principle—understanding who is using the API and what they want to do with it—and apply...
New

You don't have to be at Google or Facebook scale to benefit from a microservice-based architecture. Microservices will keep even smal...
New

Microsoft's Introduction to JavaScript video series will equip users with the basic skills to start building apps with the popular progra...
New

Welcome to the 5th edition of the JavaScript Rising Stars, our annual round-up of the JavaScript landscape! The concept is the same as b...
New

What's better than playing games? Programming your own! Make your own online games, even if you're an absolute beginner. Let your ima...
New

The rapid evolution of web apps demands innovative solutions: this survey of frameworks and their unique perspectives will inspire you an...
New
JavaScript
Classification:
Programming Language
"JavaScript is a programming language that conforms to the ECMAScript spec with all major browsers having a dedicated JavaScript engine to execute it."
Pinned JavaScript Threads
Featured Java Script Book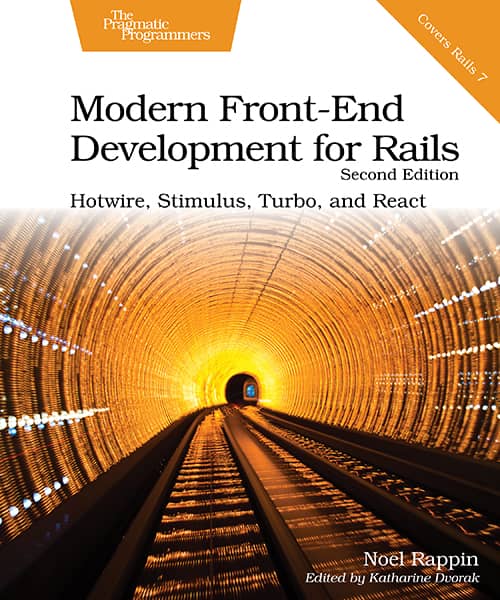 Latest Java Script Learning Resources
Frontend Learning Resources
Backend Learning Resources
Backend Learning Resources
Backend Learning Resources
Frontend Learning Resources
Frontend Learning Resources
Backend Learning Resources
Java Script Events (WIP)
64 days remaining
Las Vegas
June 13, 2020
183 days remaining
Rio de Janeiro
October 15, 2020
289 days remaining
Chicago
Feb 25, 2021
Get money off!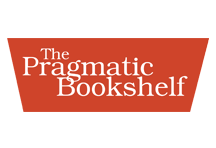 The Pragmatic Bookshelf
35% off any eBook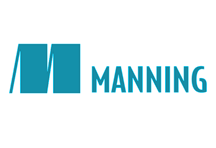 Manning Publications
35% off any item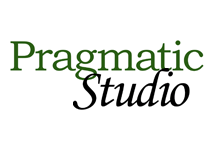 The Pragmatic Studio
20% off any course
Simply use coupon code "devtalk.com" at checkout. Where applicable this coupon can be used for an many items and as many times as you like! Devtalk Sponsors