Hot in Phoenix Blogs/Talks:
HOT IN Phoenix Blogs/Talks THIS WEEK!

Learn to test responsive web design on your phone with Phoenix, from setting up your local host to viewing your application on mobile dev...
New

Verified Routes are an exciting feature introduced in Phoenix in v1.7. For those of us with a mature project, we may have already upgrade...
New

It's the Season 10 finale of the Elixir Wizards podcast! José Valim, Guillaume Duboc, and Giuseppe Castagna join Wizards Owen Bickford an...
New
HOT IN Phoenix Blogs/Talks THIS MONTH!

In this episode of the Elixir Wizards Podcast, the wizards are joined by José Valim, creator of Elixir, to discuss upcoming features, the...
New

In this episode of the Elixir Wizards podcast, hosts Sundi Myint and Owen Bickford are joined by Hugo Baraúna, founder at Elixir Radar, a...
New

In this episode of the Elixir Wizards Podcast, Phoenix core team members Chris McCord and Jason Stiebs join Elixir Wizards Sundi Myint an...
New
HOT IN Phoenix Blogs/Talks THIS YEAR!

Does the world need another How to create a blog article? Maybe not. But then again, creating something out of nothing is what we love....
New

This post is a guide on how Norba and I are building LiveMatch, a real-time app for soccer to follow multiple games in one place.
New

Episode 117 of Thinking Elixir. A UI Storybook for Phoenix LiveView components? Christian Blavier joins to share what his team created an...
New

Episode 119 of Thinking Elixir. Kat Marchán was the maintainer of NPM CLI for 5 years but now works at Microsoft on the VisualStudio prod...
New

In episode 105 of Thinking Elixir, we learn about Plausible Analytics, a privacy respecting alternative to Google Analytics that is cloud...
New
I wrote a blog post about 3 different ways to build a list with conditional elements in Elixir (and what that has to do with application ...
New

Jason Stiebs shows a couple ways for a LiveView to make it easy for users to click and copy an important value to their clipboard. He sho...
New

Our take on how to build a frontend style guide with Phoenix Components, Atomic Design and plain CSS, with focus on reusability and code ...
New

Episode 128 of Thinking Elixir. The Phoenix 1.7 announcement blog post mentioned the ability to swap out Cowboy for another webserver lik...
New

Episode 132 of Thinking Elixir. LiveView isn't always the right answer. Chris Nelson created LiveState to enable embedding custom HTML co...
New

"Streams" is the latest addition to Phoenix LiveView! Chris McCord wrote a "Dev Blog" about it, shining a light on the problem it solves ...
New

Want to play with new Phoenix release candidate features? Now you want to get some of that "new project smell" in your existing app? Thi...
New

Episode 143 of Thinking Elixir. New minor LiveView release, a new Nerves focused Elixir case study was published, a post about audio tran...
New

Securing our apps is our responsibility as developers. We are the custodians and the guardians of our user's data. We met up again with M...
New

Episode 137 of Thinking Elixir. After covering the week's news, we talk about upgrading our apps to Phoenix 1.7.0 and what the experience...
New
HOT IN Phoenix Blogs/Talks THE LAST THREE YEARS!

Here's the story how one of the world's first production deployments of LiveView came to be - and how trying to improve it almost caused ...
New

In a previous post we talked about implementing a simple video chat with WebRTC and Elixir. This update will touch on some of the API cha...
New

The future of web-based software architectures is already taking form, and this time it's server-rendered (again). Papa's got a brand new...
New
I dabbled in Phoenix for a while now, but never really got my hands dirty with it right up until now. Apart from the whole framework bein...
New

I had a bit of a mini-adventure following Sobelow's advice on adding a CSP to a Phoenix App. If you want to follow along, or want to add ...
New

Just finished doing a clean install of macOS (which I highly recommend btw!) and have updated my macOS Ruby & Elixir/Erlang dev env s...
New

So you're enjoying using WebSockets with Elixir's Phoenix Framework, and you want to send some binary messages. Maybe it's an audio clip,...
New

This was posted on the Elixir Forum and thought it was worth sharing here! I love how the excitement of the author shines through and I ...
New

I've spent the last month and change working on a little side project. The interesting thing about this one is that it's written complet...
New

Tej Pochiraju joins the mix to discuss Progressive Web Apps and how you can support them using Elixir and Phoenix to control IoT devices....
New

We take a deeper dive with Nathan Long into IOLists in Elixir. We cover what they are, how they work, the power they have when concatenat...
New

You are storing some Phoenix LiveView state in the browser. You want to retrieve that saved state as early as possible to improve the use...
New
Phoenix
Classification:
Web Framework
"Peace-of-mind from prototype to production. Build rich, interactive web applications quickly, with less code and fewer moving parts."
Phoenix on GitHub
Stars: 19,558 Watchers: 579 Open Issues: 53 Last push: 3 days ago
Phoenix Events (WIP)
64 days remaining
Las Vegas
June 13, 2020
183 days remaining
Rio de Janeiro
October 15, 2020
289 days remaining
Chicago
Feb 25, 2021
Get money off!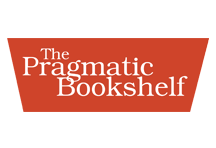 The Pragmatic Bookshelf
35% off any eBook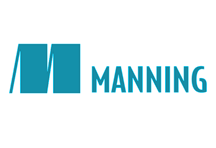 Manning Publications
35% off any item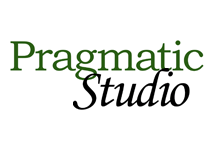 The Pragmatic Studio
20% off any course
Simply use coupon code "devtalk.com" at checkout. Where applicable this coupon can be used for an many items and as many times as you like! Devtalk Sponsors