Hot in TypeScript Blogs/Talks:
HOT IN TypeScript Blogs/Talks THIS WEEK!
HOT IN TypeScript Blogs/Talks THIS MONTH!
HOT IN TypeScript Blogs/Talks THIS YEAR!
HOT IN TypeScript Blogs/Talks THE LAST THREE YEARS!

Billed as the ultimate rating of modern programming languages yet Python and Rust only gets two stars :rofl: but good news for erlang-eli...
New

The TypeScript type system is immensely powerful, and while the language itself is, of course, Turing complete, so is the type system its...
New

In this article, I will discuss my journey from being an anti-TypeScript developer to a developer who now couldn't think of going back to...
New

Haven't watched it yet but posting it and bookmarking the thread :nerd_face: TypeScript continues to soar in popularity…
New

Decided to write this blog post because I couldn't find any documentation or online examples like the one I'm sharing here. Every example...
New

Two ways you can take advantage of types in JavaScript (without TypeScript) - The Blinking Caret. This blog post describes how you can e...
New

This is a guide for starting a TypeScript project in 2021 with modern tooling. TypeScript 4 Optionally esbuild to bundle for browsers (...
New

Writing Robust TypeScript Libraries — Sympolymathesy, by Chris Krycho. When writing a TypeScript library, it's helpful to validate all t...
New

I was introduced to Rust in 2018 and has been enamored since. Rust is a system programming language, much like C++. Unlike C++ though, be...
New

TypeScript's never type is very under-discussed, because it's not nearly as ubiquitous or inescapable as other types. A TypeScript beginn...
New
TypeScript
Classification:
Programming Language
"Typed JavaScript at Any Scale."
TypeScript on GitHub
Stars: 91,743 Watchers: 2,151 Open Issues: 6,337 Last push: 1 day ago
Type Script Events (WIP)
64 days remaining
Las Vegas
June 13, 2020
183 days remaining
Rio de Janeiro
October 15, 2020
289 days remaining
Chicago
Feb 25, 2021
Get money off!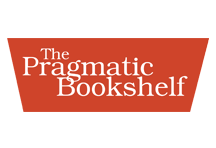 The Pragmatic Bookshelf
35% off any eBook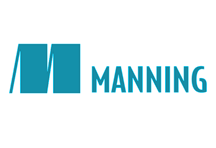 Manning Publications
35% off any item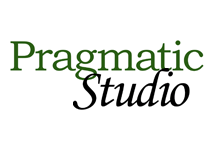 The Pragmatic Studio
20% off any course
Simply use coupon code "devtalk.com" at checkout. Where applicable this coupon can be used for an many items and as many times as you like! Devtalk Sponsors