June 30, 2022
A new Swift blog post/announcement has been posted! Get the full details here: Swift.org - Developer Spotlight: Porting Graphing Calculator from C++ to Swift

HOT IN C++ News THIS WEEK!
HOT IN C++ News THIS MONTH!

The pool of talented C++ developers is running dry. Highly sought after, rarely provided.
New

How to make smaller C and C++ binaries. This blog post presents several techniques to make the binaries resulting from C or C++ compilat...
New

C++ Member Functions vs. Free Functions. Guidance on implementing functions as class members or free functions.
New

A Trick for Reflection in C++. Yesterday I got into the following problem. I want to allow certain C++ struct definitions in my code to ...
New
HOT IN C++ News THIS YEAR!

GitHub - carbon-language/carbon-lang: Carbon language specification and documentation… Carbon language specification and documentation. ...
New

A C++17 Thread Pool for High-Performance Scientific Computing. We present a modern C++17-compatible thread pool implementation, built fr...
New

Comparing Rust's and C++'s Concurrency Library. The concurrency features that are included in the Rust standard library are quite s...
New

crubit/design.md at main · google/crubit. Contribute to google/crubit development by creating an account on GitHub.
New

A new Swift blog post/announcement has been posted! Get the full details here: Swift.org - Developer Spotlight: Porting Graphing Calcul...
New

Make the Raku programming language familiar to C++ programmers. So a couple of days ago I was taken with the fact that you could make th...
New

Developer Spotlight: Porting Graphing Calculator from C++ to Swift. Developer Spotlight is a series highlighting interesting Swift devel...
New

Google Launches Carbon, an Experimental Replacement for C++. Just as Microsoft built Typescript to update JavaScript, and Kotlin was cre...
New

M1 GPUs for C++ science: Getting started. Relevant repo, follow-up post.
New

5 Curious C++ Lambda Examples: Recursion, constexpr, Containers and More. In this blog post I'll show you a couple of interesting exampl...
New

"Hello world" is slower in C++ than in C (Linux). A simple C program might print 'hello world' on screen: #include <stdio.h> #incl...
New

John Carmack on Functional Programming in C++. So, this is an mirror of a post from John Carmack. Recently I learned that his articles o...
New

GitHub - WasmEdge/WasmEdge: WasmEdge is a lightweight, high-performance, and extensible WebAssembly runtime for cloud native, edge, and d...
New

The Real C++ Killers (Not You, Rust) | HackerNoon. Technologies that can replace C++ in the near of far future are not compilers. They a...
New

Build Your Own Redis with C/C++ | Build Your Own Redis with C/C++. Build Your Own Redis with C/C++ | Learn network programming and dat...
New
HOT IN C++ News THE LAST THREE YEARS!

Typing is Hard Type Checking and Type Inference Common terms Completeness Soundness Decidability Hindley-Milner Type System Dependent ...
New

Circle is a new programming language that extends C++ 17 to support data-driven imperative metaprogramming. Circle combines the immediacy...
New

Tails is a minimal, fast Forth-like interpreter core. It uses no assembly code, only C++, but an elegant tail-recursion technique inspire...
New

Powerful, flexible, complex: The origins of C++ date back 40 years, yet it remains one of the most widely used programming languages toda...
New

This comes up in my conversations surprisingly often so I thought it's worth to write my thoughts down instead of repeating them again an...
New

C++ Cheat Sheets & Infographics. Graphics and cheat sheets, each capturing one aspect of C++: algorithms/containers/STL, language ba...
New

std::visit is everything wrong with modern C++. Yet another programming blog. Thoughts on software and related misadventures. https://...
New

C++ Programming - The State of Developer Ecosystem in 2021 Infographic. The State of Developer Ecosystem 2021 is a detailed report about...
New

New

Does C++ still deserve the bad rap it has had for so long?. Traditionally C++ has been seen by many (and you know who you are) as just p...
New

Sayonara, C++, and hello to Rust!. This past May, I started a new job working in Rust. I was somewhat skeptical of Rust for a while, but...
New

20 Smaller yet Handy C++20 Features. C++20 is huge and filled with lots of large features. Just to mention a few: Modules, Coroutines, C...
New

IS C++ DOOMED?. I was bored so wrote a contiguous queue in C++ ( ). These are my thoughts from that exercise. INTRO I've written a lot o...
New
C++
Classification:
Programming Language
"Designed for system programming and embedded resource-constrained software, with performance, efficiency, and flexibility as its design highlights."
C++ Events (WIP)
64 days remaining
Las Vegas
June 13, 2020
183 days remaining
Rio de Janeiro
October 15, 2020
289 days remaining
Chicago
Feb 25, 2021
Get money off!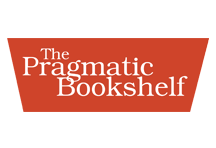 The Pragmatic Bookshelf
35% off any eBook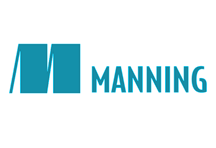 Manning Publications
35% off any item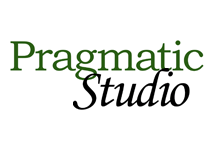 The Pragmatic Studio
20% off any course
Simply use coupon code "devtalk.com" at checkout. Where applicable this coupon can be used for an many items and as many times as you like! Devtalk Sponsors