Hot in Ruby on Rails Other:
HOT IN Ruby on Rails Other THIS WEEK!
HOT IN Ruby on Rails Other THIS MONTH!
HOT IN Ruby on Rails Other THIS YEAR!

Author Spotlight: Erin Dees (@undees) Welcome to our new author spotlight! We had the pleasure of chatting with Erin Dees, co-author ...
New

Introducing Trilogy: a new database adapter for Ruby on Rails | The GitHub Blog. We've open sourced Trilogy, the database adapter we use...
New

Why We're Sticking with Ruby on Rails at GitLab. With our modular monolith, developers can contribute enhancements to the core product, ...
New

Introducing FastPage: Faster offset pagination for Rails apps. Introducing FastPage, a new gem for ActiveRecord that speeds up deep pagi...
New

New

Clojure needs a Rails, but not for the reason you think. I think there's another reason this problem persists in Clojure. There's no Rai...
New

A Single file Rails Application. Did you know that you can create a single-file Rails application?
New

Naming Things Is Hard - FastRuby.io | Rails Upgrade Service. In the developers' world, there is a well known quote by Phil Karlton that ...
New

Building GitHub with Ruby and Rails | The GitHub Blog. Since the beginning, GitHub.com has been a Ruby on Rails monolith. Today, the app...
New

An Overview Of Ruby on Rails 7.1 Features. Part III… A detailed overview of some of the features coming to Rails 7.1. Part 3/3.
New

HTML5 Canvas on Rails? Part 1. Why this approach?
New

Audit Logging in Ruby and Rails | AppSignal Blog. Let's explore some options to implement audit logs, including PaperTrail, Audited, Aud...
New

Applelink: chiseling an API middleware away from a Rails monolith | Tramline. We wrote an open source free-standing wrapper over the App...
New
HOT IN Ruby on Rails Other THE LAST THREE YEARS!

"Finding the Boundaries" Hero's Journey with Noel Rappin @noelrappin Even when you're ultimately right about what the future hol...
New

PragProg is having a crazy-good book sale right now :money_mouth_face:. Get 50% off the following Web-related titles with coupon code Mo...
New

Rails is not written in Ruby. I'm born and raised in Kraków, a beautiful city in Poland, maybe you've heard about it, maybe you've even ...
New

In this episode, we look at some common functionality that we got with Rails UJS and what it looks like to reimplement these with Hotwire...
New

Every other year since 2009, Planet Argon collects information to know the state of RoR community and trends. Previous results: If you...
New

Run Ordinary Rails Apps Globally. News, tips, and tricks from the team at Fly
New

Rails adds support for Fiber-safe ActiveRecord ConnectionPools. Ruby on Rails and ReactJS consulting company. We also build mobile appli...
New

Monolith Diaries: Upgrading Rails. Streamlining the Rails upgrade process.
New

7 Common Mistakes in Rails Upgrades - FastRuby.io | Rails Upgrade Service. Ruby on Rails is a popular web application framework that is ...
New

Component driven development on Rails with Phlex. Build Rails applications entirely out of Phlex components so you don't have to use Erb...
New
Ruby on Rails
Classification:
Web Framework
"A web-application framework that includes everything needed to create database-backed web applications according to the MVC pattern."
Ruby on Rails on GitHub
Stars: 52,950 Watchers: 2,380 Open Issues: 825 Last push: 17 hours ago
Latest Ruby On Rails Jobs
Ruby On Rails Events (WIP)
64 days remaining
Las Vegas
June 13, 2020
183 days remaining
Rio de Janeiro
October 15, 2020
289 days remaining
Chicago
Feb 25, 2021
Get money off!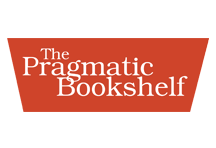 The Pragmatic Bookshelf
35% off any eBook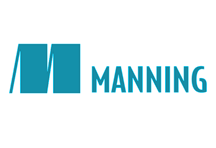 Manning Publications
35% off any item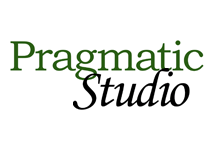 The Pragmatic Studio
20% off any course
Simply use coupon code "devtalk.com" at checkout. Where applicable this coupon can be used for an many items and as many times as you like! Devtalk Sponsors