HOT IN Onivim Other THIS WEEK!
HOT IN Onivim Other THIS MONTH!
HOT IN Onivim Other THIS YEAR!

Thanks to @foxtrottwist's and @Tomas's posts in this thread: Poll: Which code editor do you use? I bought Onivim! :nerd_face: ...
New
HOT IN Onivim Other THE LAST THREE YEARS!

You might be thinking we should just ask who's not using VSCode :joy: however there are some new additions in the space that might give V...
New

Please share your favourite Vim tips here :nerd_face:
New

Inspired by some of the comments in our https://forum.devtalk.com/t/your-vim-tips/4748 (in particular those by Mafinar and Hallski) …what...
New
I am thinking of switching to Onivim from VSCode Vim since VSCode Vim supports limited Vim features . Would like to hear from the current...
New

So, I actually got my Onivim License Key a while back. Am a Vim user for about 4 years. For me it was never ready enough for getting ac...
New

Welcome to the third part of this series aimed to help you unleash a power never seen on Earth using the Almighty Vim. If you don't under...
New

Is Onivim a good candidate for Elixir development ? For the moment I use, based on my mood – I guess, a combination of VSCode and LunarV...
New

If you would prefer your file tree to be on the right hand side in Onivim, just: CTRL (or CMD) + SHIFT + P Then start to type config th...
New
Disassembly support, similar to what is there in Visual Studio, would be a great feature to have for low level programming (C, C++), and ...
New
Onivim
Classification:
Code Editor
"Onivim 2 is a retro-futuristic modal editor - combining Vim-style modal editing with the aesthetics and language features of modern editors."
Onivim on GitHub
Stars: 7,684 Watchers: 86 Open Issues: 563 Last push: about 1 year ago
Onivim Events (WIP)
64 days remaining
Las Vegas
June 13, 2020
183 days remaining
Rio de Janeiro
October 15, 2020
289 days remaining
Chicago
Feb 25, 2021
Get money off!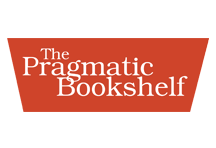 The Pragmatic Bookshelf
35% off any eBook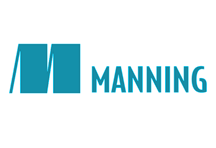 Manning Publications
35% off any item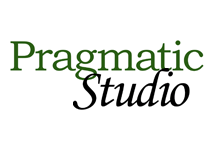 The Pragmatic Studio
20% off any course
Simply use coupon code "devtalk.com" at checkout. Where applicable this coupon can be used for an many items and as many times as you like! Devtalk Sponsors