HOT IN Erlang Other THIS WEEK!
HOT IN Erlang Other THIS MONTH!
HOT IN Erlang Other THIS YEAR!

My first contact with Erlang was about 2 years ago when I used RabbitMQ, which is written in Erlang, for my job. This made me curious and...
New
HOT IN Erlang Other THE LAST THREE YEARS!

The very first time I've seen a line of Elixir I was in awe. Coming from Ruby the syntax was familiar. But I wanted to know what was thi...
New

Microsoft is trying to leapfrog competitors like Google and Amazon as they face record antitrust scrutiny. The big picture: The deals ...
New

Wren is a small, fast, class-based concurrent scripting language. Think Smalltalk in a Lua-sized package with a dash of Erlang and wrapp...
New

A new study looks into the dematerialized office, where sensorial experiences such as touch, taste, smell, and sensations of hot or cold ...
New

Running Erlang Releases without EPMD on OTP 23.1+ · Erlware Blog. Erlang/OTP deployments that want to provide shell access or cluster no...
New

During the past decade, computer scientists have developed dozens of concurrent (or parallel) programming languagues. These languages hol...
New

Researches on glue systems have a long history, although the problem usually lures hackers instead of academics. Rick Hickey, the creato...
New

The Computer Revolution Hasn't Happened Yet by Alan Kay. In this video, Alan Kay talks about his vision of object oriented programming a...
New

GitHub - WhatsApp/waraft: An Erlang implementation of RAFT from WhatsApp. An Erlang implementation of RAFT from WhatsApp. Contribute to ...
New

The other day I got a mail from Dean Galvin from Rowan University. Dean was doing an Erlang project so he asked "What example program wou...
New

Erlang is a twenty-five-year-old programming language that has yet to win a popularity contest, and almost certainly will never win any m...
New

RabbitMQ 3.9 introduces a new type of data structure: streams. Streams unlock a set of use cases that could have been tedious to implemen...
New

How Sweden became the Silicon Valley of Europe. As Klarna's billionaire founder Sebastian Siemiatkowski prepares to stage one of the big...
New
Erlang
Classification:
Programming Language
"Erlang is used to build massively scalable soft real-time systems with requirements on high availability."
Erlang on GitHub
Stars: 10,511 Watchers: 520 Open Issues: 363 Last push: 14 hours ago
Pinned Erlang Threads
Erlang Events (WIP)
64 days remaining
Las Vegas
June 13, 2020
183 days remaining
Rio de Janeiro
October 15, 2020
289 days remaining
Chicago
Feb 25, 2021
Get money off!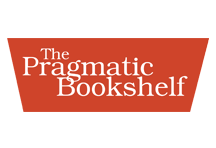 The Pragmatic Bookshelf
35% off any eBook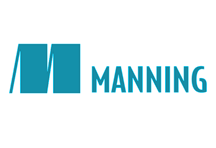 Manning Publications
35% off any item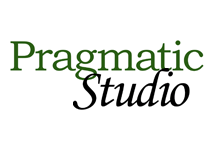 The Pragmatic Studio
20% off any course
Simply use coupon code "devtalk.com" at checkout. Where applicable this coupon can be used for an many items and as many times as you like! Devtalk Sponsors