HOT IN Keyboards Other THIS WEEK!
HOT IN Keyboards Other THIS MONTH!
HOT IN Keyboards Other THIS YEAR!

The modifiers vs. the keepers. Throughout the history of keyboards, a battle has been fought by two opposing camps.On one side, there we...
New

Hands-on with one of Logitech's new colorful PC peripherals.
New

The TechCrunch newsroom fears only one thing: the coming of April 1. Because, I'm just going to say it, the tech industry isn't very funn...
New

Want mechanical typing without bulky cables? Here are our 4 favorite options.
New

An A to Z of keys and keyboards: Startup and login. On Intel Macs, key combinations determine startup modes and more, but they have no e...
New

Angry Miao replaces bulky arrow buttons with a 2×0.5-inch capacitive touchpad.
New

Higher-end Surface-branded accessories will carry on, at least for now.
New
HOT IN Keyboards Other THE LAST THREE YEARS!

I ended up cancelling my Moonlander order as I think it's just going to be a bit too bulky for me. I think the Planck and the Preonic (o...
New

Bought the Moonlander mechanical keyboard. Cherry Brown MX switches. Arms and wrists have been hurting enough that it's time I did someth...
New

I've been hearing quite a lot of comments relating to the sound of a keyboard, with one of the most desirable of these called 'thock', he...
New

There's a whole world of custom keycaps out there that I didn't know existed! Check out all of our Keycaps threads here: https://forum....
New

If it's a mechanical keyboard, which switches do you have? Would you recommend it? Why? What will your next keyboard be? Pics always w...
New

poll poll Be sure to check out @Dusty's article posted here: https://forum.devtalk.com/t/an-introduction-to-alternative-keyboard-layouts...
New

This looks like a stunning keycap set :orange_heart: A LEGENDARY KEYBOARD LIVES ON When you bought an Apple Macintosh computer in the e...
New

Saw this on TikTok of all places! :lol: Anyone heard of them before? Lite:
New

We have a thread about the keyboards we have, but what about nice keyboards we come across that we want? If you have seen any that look n...
New

I have seen the keycaps I want - they are due for a group-buy this week but won't be delivered until October next year!!! :rofl: The Ser...
New

Here's our thread for the Keyboardio Atreus. It is a mechanical keyboard based on and a slight update of the original Atreus (Keyboardio ...
New

Which keyboard switches do you use/like? :upside_down_face:
New

Perhaps we can add some vids on sound differences, those I've seen so far are giving the plastic cases a nice stock sound (you could do s...
New

Seen any nice artisan keycaps? Got any? Ordered any? This thread was inspired by the one @foxtrottwist has :nerd_face:
New

This might be my next keyboard (the down arrow on my Apple Magic Keyboard has stopped working :icon_rolleyes:) ...
New
Keyboards
"Our portal about keyboards!"
Pinned Keyboards Threads
Keyboards Events (WIP)
64 days remaining
Las Vegas
June 13, 2020
183 days remaining
Rio de Janeiro
October 15, 2020
289 days remaining
Chicago
Feb 25, 2021
Similar Portals
Get money off!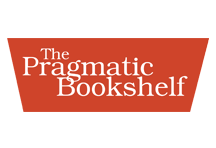 The Pragmatic Bookshelf
35% off any eBook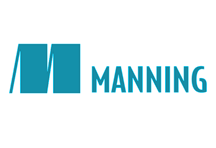 Manning Publications
35% off any item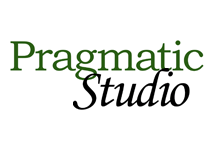 The Pragmatic Studio
20% off any course
Simply use coupon code "devtalk.com" at checkout. Where applicable this coupon can be used for an many items and as many times as you like! Devtalk Sponsors
Similar Portals
Devtalk Sponsors