HOT IN Elixir Other THIS WEEK!
HOT IN Elixir Other THIS MONTH!

Author Spotlight: Peter Ullrich (@PJUllrich) Data is at the core of every business, but it is useless if nobody can access and analyz...
New

Author Spotlight: Sophie DeBenedetto (@SophieDeBenedetto) The days of the traditional request-response web application are long gone,...
New
HOT IN Elixir Other THIS YEAR!

Cross posting this from the Elixir Forum - bargain for all the books you get :023: I already had most of them but bought it to help Pr...
New

Just in case you miss it :wink:
New

New

With Tailwind now the default CSS framework shipped with Phoenix we thought it would be nice to run this book club on the Elixir Forum. ...
New

This is a collection of guided code walk-throughs introducing the functional, concurrent programming language, Elixir. Elixir is based on...
New

With AI set to play a big role in our industry Elixir users are lucky to have Nx, so we're running our Nx related book club on Genetic Al...
New
HOT IN Elixir Other THE LAST THREE YEARS!

Think Again 50% Off Sale » The theme of this sale is new perspectives on familiar topics. Enter coupon code ThinkAgain2021 at checkout t...
New

From finance to artificial intelligence, genetic algorithms are a powerful tool with a wide array of applications. But you don't need...
New

A Hero's Journey with Sophie DeBenedetto @SophieDeBenedetto author of Programming Phoenix Liveview, discusses her journey to becom...
New

Just listening now… details revealed in Thinking Elixir's podcast: José Valim visits and finally publicly reveals what Project Nx is! H...
New

I picked up Metaprogramming Elixir with the intent of reading it at a later time, once I had a bit more exposure and experience with Elix...
New

The Pragmatic Bookshelf is having another crazy 50% off sale April 27 to May 6. Enter coupon code FirstImpressions2021 at checkout to sa...
New

So I have enough money to last a year. Realistically I'm still going to have to work part time painting. I'm so done with it though! I h...
New
Hi, I'm about to buy a MacBook 2019 model. I use mostly Elixir in my development. Should I go for this MacBook? or should I consider a L...
New

Happy Birthday to the @PragmaticStudio they're 16 years old! :partying_face: The @PragmaticBookshelf are also running an early Black ...
New

Author Antonio Cangiano (Technical Blogging) @antonio has a review out of the Elixir /OTP course from The Pragmatic Studio. Has anyone e...
New

Microsoft is trying to leapfrog competitors like Google and Amazon as they face record antitrust scrutiny. The big picture: The deals ...
New

Researches on glue systems have a long history, although the problem usually lures hackers instead of academics. Rick Hickey, the creato...
New

GitHub - NAISorg/conrex: An Elixir implementation of the CONREC algorithm for topographic or isochrone maps… An Elixir implementation of...
New
Elixir
Classification:
Programming Language
"Elixir is a dynamic, functional language designed for building scalable and maintainable applications."
Elixir on GitHub
Stars: 21,699 Watchers: 676 Open Issues: 18 Last push: 5 hours ago
Latest Elixir Jobs
General Dev Jobs
January 05, 2022
Featured Elixir Book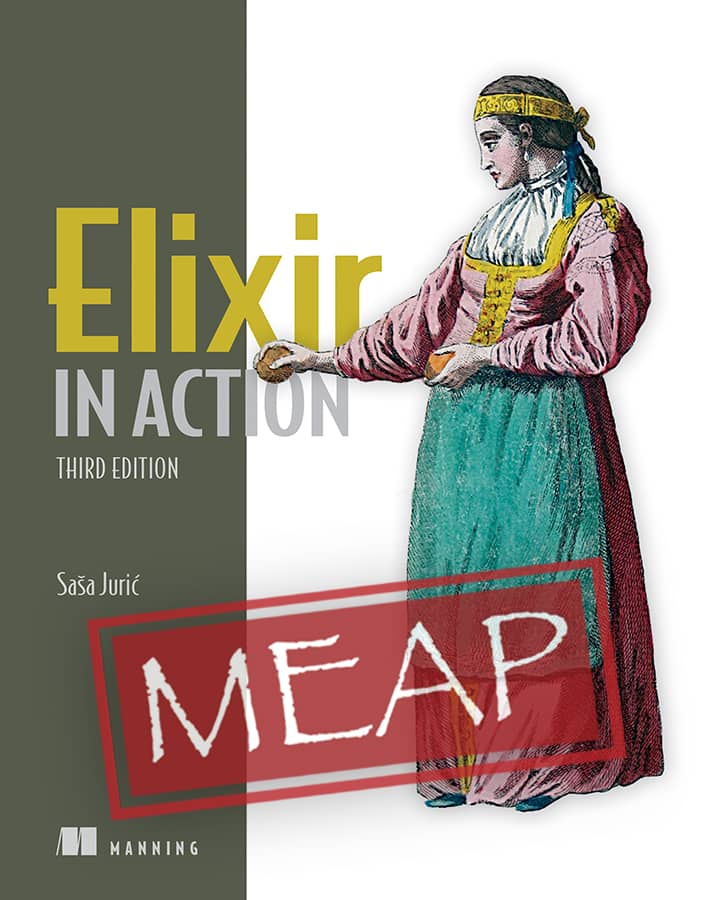 Latest Elixir Learning Resources
Backend Learning Resources
Backend Learning Resources
Backend Learning Resources
Backend Learning Resources
Backend Learning Resources
Backend Learning Resources
Backend Learning Resources
Elixir Events (WIP)
64 days remaining
Las Vegas
June 13, 2020
183 days remaining
Rio de Janeiro
October 15, 2020
289 days remaining
Chicago
Feb 25, 2021
Get money off!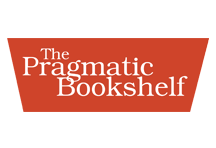 The Pragmatic Bookshelf
35% off any eBook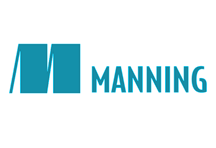 Manning Publications
35% off any item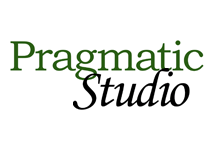 The Pragmatic Studio
20% off any course
Simply use coupon code "devtalk.com" at checkout. Where applicable this coupon can be used for an many items and as many times as you like! Devtalk Sponsors